Info
The KTRU Outdoor Show is a yearly music festival put on by Rice University's very own student radio station. Bringing in local acts, national acts, food trucks, student organizations, and various organizations around Houston, we strive to put on a damn good show for the whole city to enjoy.
This is a free, all-ages event. Everyone is welcome to enjoy a great day full of great music.
This year's show is on Saturday, April 22nd and begins at 2 p.m. and lasts until 9 p.m.
Lineup
Jamila Woods (Chicago, IL)
Saba (Chicago, IL)
Bayonne (Austin, TX)
Free Radicals (Houston, TX)
Rose Ette (Houston, TX)
Mayapuris (Alachua, FL)
Steve Cox's Beard (KTRU Battle of the Bands winner)
David Morgan & Charles Moon (MC/DJ)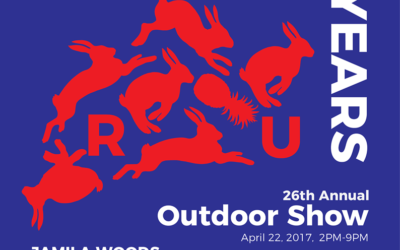 It's that time of year again! KTRU's 26th annual Outdoor Show is just around the corner, on April 22 in Rice's central quad (we're already counting down the seconds)! We've got an awesome lineup this year, check it out: Jamila Woods Saba Bayonne Free Radicals Rose...