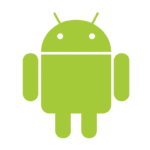 Share your passion for ktru! KTRU is now mobile!  Our droid app is live.  Download the app!  The iOS version is coming soon for phones, pads, touches and more!
Android users should download the app now and share the app via FB and twitter. Be the first to like our app and share how much you like the app and tell us how it could be better!
In the mean time, i-phone users should like our new mobile web site!