(We played this gnarly solo-piano Mal Waldron rekkid on Sunday)
The Playlist for this past Sunday's Jazz Show is up! You can find it HERE.
Last week's (6/19, our Father's Day show) is up now too. Get that one HERE.
Yesterday was a goodn' and we got to spin some heavy stacks.
We kicked the show off with tenorman Tina Brooks – a 1960 session with Blue Mitchell, Kenny Drew, Paul Chambers & Art Taylor.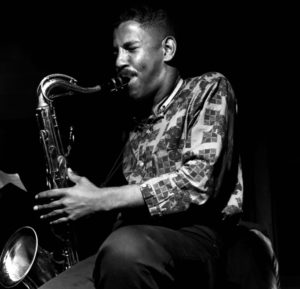 (Tina Brooks)
A small universal DJ Secret: It's important to kick your set off with a real heavy jam, something toe-tappin'. For Jazz, when all else fails, grab ya Blue Note Rekkids.
We played some archival John Coltrane – stuff recorded for the Prestige label but vaulted until later in his career: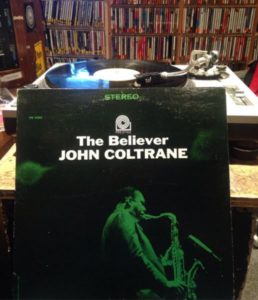 (Trane at KTRU…sorta)
We played the brand new High Note Records release of 1976 recordings of the fabulous Woody Shaw-Louis Hayes band. The new CD "The Tour Vol. 1" is out now.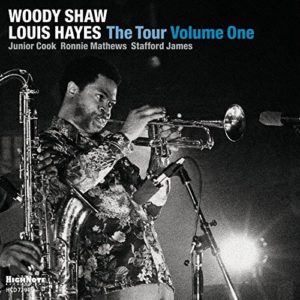 (New Woody Shaw CD? Righteous)
By request, we played some early Jackie McLean, and then for good measure, we played one more. A smokin' two-fer.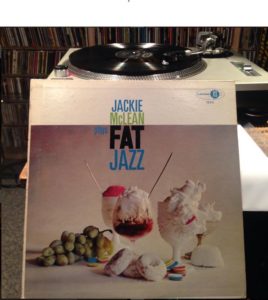 (Jackie McLean's 1959 LP for Jubilee Records. Who doesn't like grapes with their hot fudge sundae?)
We ended the set with a beautiful solo piano piece by the great Mal Waldron, the title cut from his 1979 album for Enja Records, "Mingus Lives."
As we looked for the YouTube video for the song to add to our playlist, we came across this absolute digital gemstone. Ahhh, the wonderful world of YouTube. Featuring Max Roach, Reggie Workman, Abbey Lincoln and footage of Trane, Elvin Jones, Billie Holiday and more. It's Monday. Here's some goodness to get you to Tuesday: