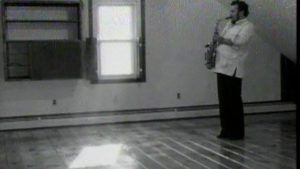 The Jazz Documentary. Sometimes, there's nothing more glorious to a jazzhead. There's so many to choose from. Essentials that come to mind include the Clint Eastwood produced, absolute classic, "Thelonious Monk: Straight No Chaser," the mellow and avant-garde black and white beauty of Bruce Weber's "Let's Get Lost" on Chet Baker, "A Joyful Noise," Robert Mugge's 1980 look at Sun Ra & The Arkestra. Or the tragic look at the tale of Joe Albany: "A Jazz Life."
Right now is an incredibly exciting time for jazz fans. The word is out on Kasper Collin's "I Called Him Morgan," a documentary on the tragically-short life of Lee Morgan. The film is making the rounds on the festival circuit currently and reviews are more than encouraging – the buzz is real: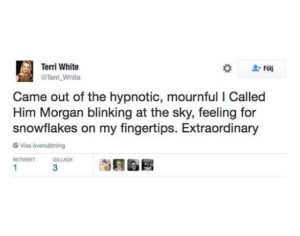 After years of collective head-scratching by jazz fans wondering what the hold-up was, someone has finally made a definitive documentary on the life and music of Bill Evans; arguably the most influential jazz piano player of all-time and certainly of the post Monk-Powell era. Behind a paywall, it can be screened HERE.
And though other films have covered him, there's considerable anticipation for the forthcoming "Chasing Trane: The John Coltrane Documentary."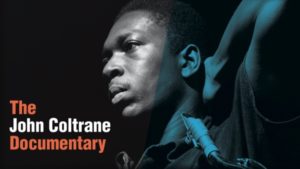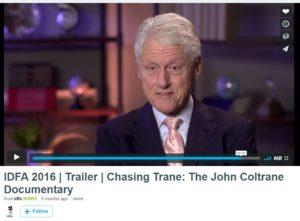 ""I just thought…oh my god…you know this guy, in his mind, and his heart, his soul, they're in a place that everybody oughtta reach for."
— President Bill Clinton on hearing John Coltrane's A Love Supreme album.
With all this in mind, while reading the new interview by the fantastic team at Dust & Grooves – a piece discussing record collecting with visual artist/model/fellow record nerd Logan Melissa (insta: @heightfiveseven), another Jazz Doc gem was discussed, one we had forgot existed, and subsequently ran to YouTube for.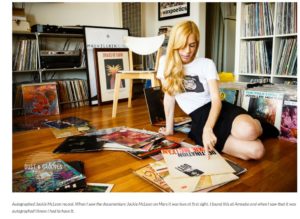 Logan Melissa on Dust & Grooves – talking Jackie McLean
Luckily, it was there.
Directed by Ken Levis, "Jackie McLean On Mars" is a 1979/80 short film, looking at the life and work of the great alto player.
McLean's story is in many ways the story of jazz in the middle of the 20th century.
"McLean was born in New York City. His father, John Sr., played guitar in Tiny Bradshaw's orchestra. After his father's death in 1939, Jackie's musical education was continued by his godfather, his record-store-owning stepfather, and several noted teachers. He also received informal tutoring from neighbors Thelonious Monk, Bud Powell, and Charlie Parker. During high school he played in a band with Kenny Drew, Sonny Rollins, and Andy Kirk Jr. (the tenor saxophonist son of Andy Kirk).
Along with Rollins, he played on Miles Davis' Dig album, when he was 20 years old. As a young man McLean also recorded with Gene Ammons, Charles Mingus on the seminal Pithecanthropus Erectus, George Wallington, and as a member of Art Blakey's Jazz Messengers. McLean joined Blakey after reportedly being punched by Mingus. Fearing for his life, McLean pulled out a knife and contemplated using it against Mingus in self-defense. He later stated that he was grateful that he had not stabbed the bassist." (wikipedia)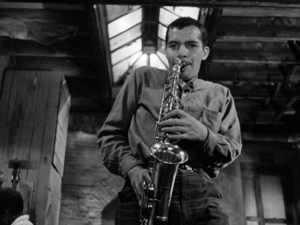 McLean would have been a legend had he never made it to the 60s. His recordings as a sideman and a leader for labels like Jubilee and Prestige would have cemented a strong legacy. But as the 60s came on, he never settled in his ways. He became a leader of the "New Thing" developed by players like Ornette Coleman and John Coltrane. Like so many of his peers, he battled a heroin addiction.
In a crowded field of post-Bird alto-players, McLean managed to create an immediately recognizable tone; his sharp-notes swinging and stabbing like a butterfly knife. His output for the Blue Note label remains highly sought-after by collectors as some of the great moments in the storied label's catalog.
He continued into the 70s and 80s, recording for SteepleChase Records in Europe, East Wind in Japan and more.
In 2000, he recorded one more record for Blue Note, the critically acclaimed "Nature Boy."
It's a good time to be a JazzHead. Great films to watch and never a shortage of new records to find. Here's to Jackie.
Jazz For Your Thursday.
Join us on Sundays for KTRU SUNDAY JAZZ. Every week at 2pm central on 96.1 FM Houston and live online at KTRU.org.