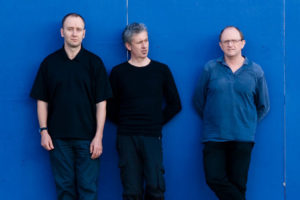 The Sunday Jazz Show is giving away free tickets! The Necks – Australia's genre-defying "jazz trio," are coming to town and the Jazz Crew is throwing pairs to lucky callers. Tune in next week from 2pm-5pm on 96.1 FM Houston and online at ktru.org where DJ Sam B. will be giving away another pair to a lucky caller. We've got more too the next week – where DJ Achim will have a pair from 5-7pm!
The concert is presented by Houston's NAMELESS SOUND:
UK's The Guardian says: "Entirely new and entirely now. They produce a post-jazz, post-rock, post-everything sonic experience that has few parallels or rivals. They may teach us to listen in a new way, but they communicate a fierce energy and warmth at the same time. Their music is a thrilling, emotional journey into the unknown. Like seeing a world in a grain of sand, The Necks permit us to hear a whole new world of music in a sliver of sound."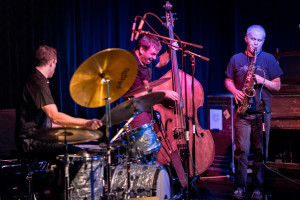 LISTEN TO KTRU SUNDAY JAZZ w/ Sam & Achim EVERY SUNDAY: 2pm to 7pm  CT RIGHT HERE ON KTRU!