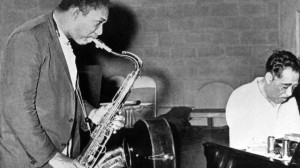 Sunday was Valentine's Day, and accordingly, the first set was ballad-heavy; not just songs for lovers, but blues for the broken-hearted too. After a shaky start thanks to a rogue turntable, we got off on the left foot with one of the great ballads of all time, Duke Ellington and John Coltrane's "In a Sentimental Mood," from their 1963 eponymous debut for Impulse! Records.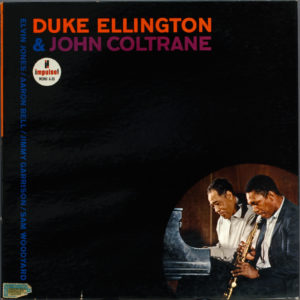 From there we took it to the bridge…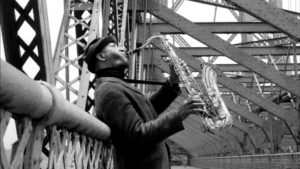 The Williamsburg Bridge, that is – with Sonny Rollins and Jim Hall doing their classic and gorgeous rendition of the Holiday-Herzog classic, "God Bless The Child," from his 1962 return album, "The Bridge."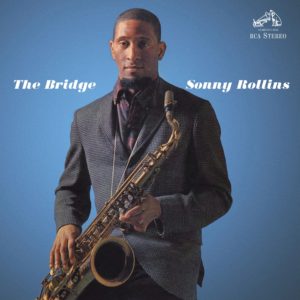 One of the great pairings of all-time; we played Ella Fitzgerald and Joe Pass' "The One I Love (Belongs To Somebody Else)," because what's a set of ballads without the voice of Ella?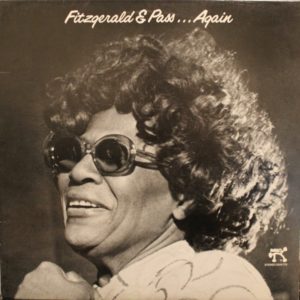 Other Valentines passed out yesterday included:
The Kenny Drew Trio – "Ruby, My Dear" (1956)
Miles Davis Sextet – "Someday My Prince Will Come" (1961)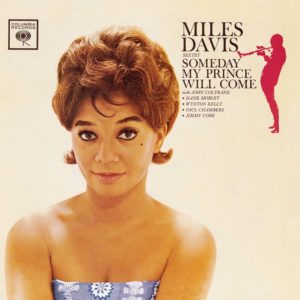 Dorothy Ashby – "Come Live With Me" (1968)
Cannonball Adderley Quintet – "Stars Fell On Alabama" (1959)
Dallas Tenorman James Clay with The Lawrence Marable Quartet – "Lover Man" (1956)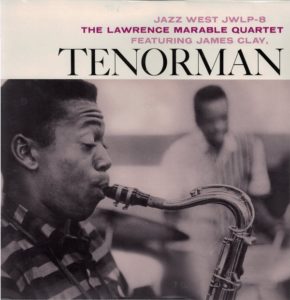 And much more – check out the full playlist here.
AND LISTEN TO THE WHOLE THING HERE!
We ended the first set on a traditional, if trippy, high note, because on Valentine's Day, you've got to play "My Funny Valentine." And we had a great time doing it. Happy Valentine's Day from the KTRU JAZZ CREW!