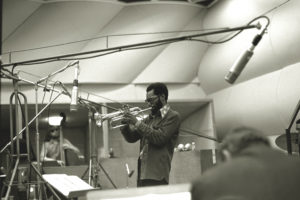 This past Sunday the Jazz Show welcomed a new member to the Jazz Squad: DJ Roy M!
Roy will be pinch hitting for us as the team grows and we're looking forward to seeing what kinda heat he has in his heavy stacks at home.
Roy, along with regular 2nd set host Achim, played a great and widespread set, featuring the likes of the great Curtis Amy on Verve Records, Yusef Lateef from his classic Live at Pep's set, contemporary work from Adam Rudolph and even a super rare 1969 recording of the NTSU Jazz Band(!). One we are particularly excited to write about though is a trumpeter who seems to get lost in the shuffle by the general jazz public, Charles Tolliver.
A fantastically original trumpeter, Tolliver came on the scene at the end of the '60s, getting his first major recording on Jackie McLean's Blue Note LP "It's Time!" He was a college student who'd earned a reputation by playing in local jam sessions and through a mutual friend, without hearing him play live, McLean offered Tolliver the studio job, where he'd play next to none other than Herbie Hancock, Cecil McBee and Roy Haynes, not to mention his already famous leader.
Tolliver would go on to play with Max Roach, Horace Silver, Roy Ayers and many others and ultimately form his own group, Music Inc. with friend and pianist Stanley Cowell. The two would create their own record label, Strata-East Records (a legendary story worthy of it's own documentary) to distribute their own independent albums – a seemingly endless catalog of great jazz records.


Tolliver's work with Music Inc spanned sparse quartet settings to orchestra sized big band albums. He still records today and has earned his place as one of the last in the line of great innovative trumpeters. Thanks to the internet and groups like Mosaic, his discography has been rediscovered by a new generation of jazz fans – who've inflated the second-hand price of his albums dramatically. Look for anything by Charles Tolliver because, it's all good.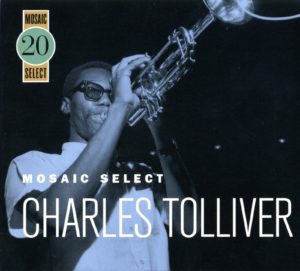 Check out this interview he did with Gilles Peterson a while back – fantastic stuff. Enjoy.