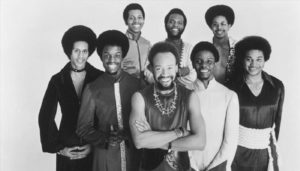 The Jazz Show is saddened to learn the news that Maurice White, founder of the legendary and groundbreaking group, Earth, Wind & Fire died last night at his home in L.A. He was 74. His brother and bandmate, Verdine White, confirmed the news with the Associated Press.
Jazz fans may remember White as the one-time drummer for the Ramsey Lewis Trio around 1968, after Young and Holt were no longer in the group. Here's a fantastic recording of that version of the band, playing live in Tokyo, and featuring White playing a solo on his famous Kalimba a year before EWF ever started.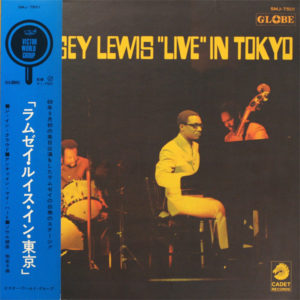 "Singer/drummer/songwriter/producer Maurice White founded the '70s supergroup Earth, Wind & Fire.White, a former session drummer for legendary Chicago-based labels OKeh Records and Chess Records (Etta James, Fontella Bass, Billy Stewart, Ramsey Lewis, Sonny Stitt's 1966 LP Soul in the Night, the Radiants, among others), aspired to form a band like no other pop music had ever known. It certainly was successful, as EWF combined high-caliber musicianship, a wide-ranging musical genre eclecticism, and '70s multicultural spiritualism that included Biblical references.
The Chicago-born band had 46 charting R&B singles and 33 charting pop singles (including eight gold singles), won six Grammys and four American Music Awards, and earned more than 50 gold and platinum albums. Charles Stepney, a former Chess arranger, producer, session musician, multi-instrumentalist, and songwriter, was White's main collaborator on his EWF projects and sides created through his Kalimba Productions and released on ARC, White's Columbia-distributed label. ThoughEWF is White's best-known band, earlier he had formed the Salty Peppers with his brother, EWFbassist Verdine White, who recorded "Uh Hun Yeah" b/w "Your Love Is Life" for Capitol Records." – AllMusic.com
EWF's hits will be on the radio and on your mixtapes forever. Here's some of our favorite lesser-known gems from their catalog:
"Help Somebody" – the first cut from their first album, 1969.
Dig in and find yours.
REST IN POWER – MAURICE WHITE