"Dearly Beloved, we are gathered here today to get through this thing called LIFE."
What can we say?
The music universe lost an absolute icon today.
KTRU Sunday Jazz sends Purple Love to the spirit of The Purple One.
One of the Greatest Musicians and Song Writers of his or any era.
What's Your Favorite Prince album?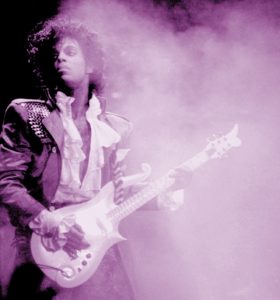 Prince vigorously fought the free sharing of his music, so finding some of his countless perfect cuts to link on YouTube is tough.
But here's an amazing cut from around 1977 when he was with his Minneapolis Funk band – "94 East"
1977…Did he know he was on his way to changing music entirely?
Rest In Purple.